A Sting of Chilli 75g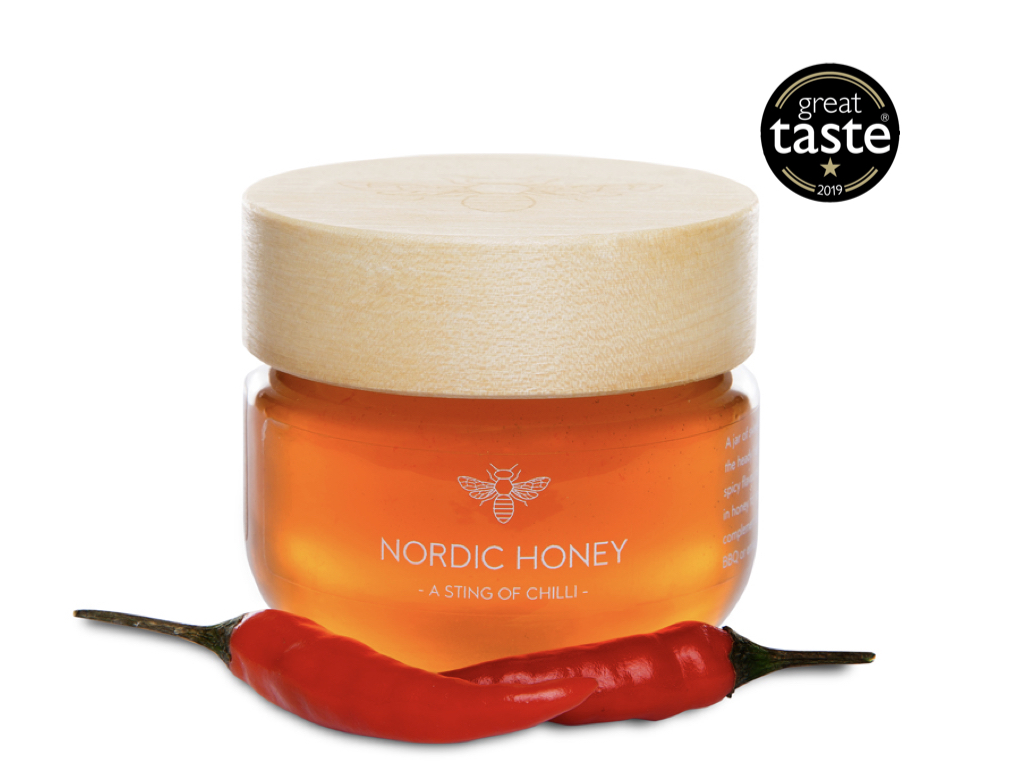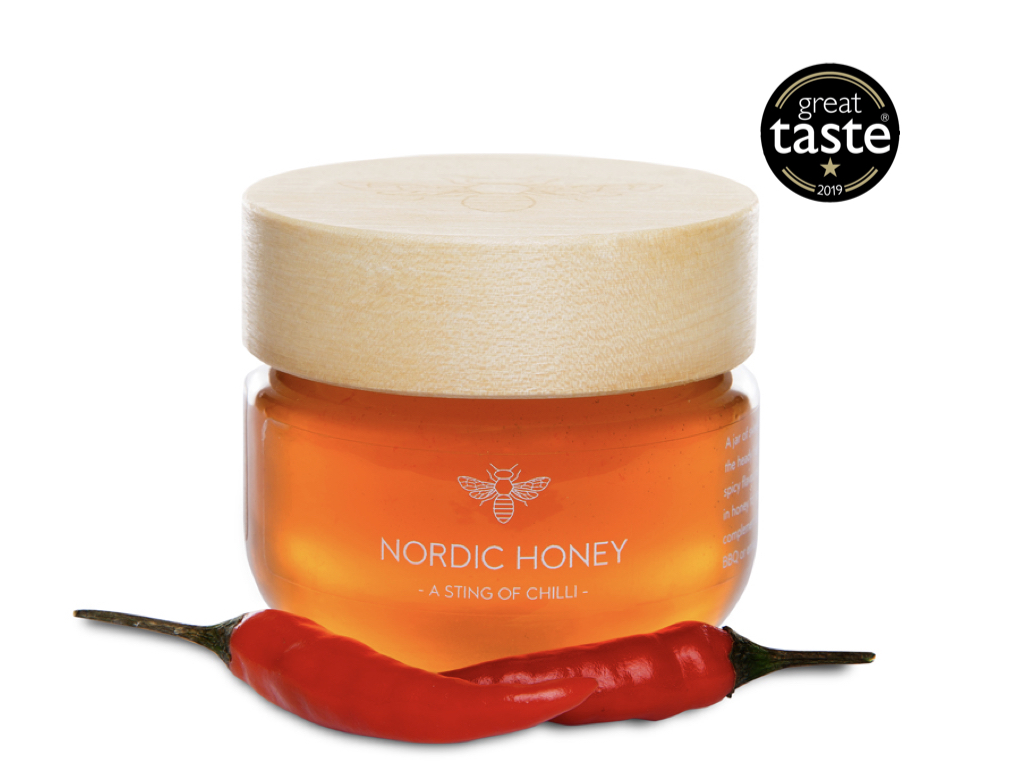 A Sting of Chilli 75g
A jar of sweetness and fire… combining sweet honey with the heady heat of chilli. Handmade in small batches, the spicy flavour is created by immersing fresh organic chillis in honey for several days. The resulting spicy honey can complement a cheese platter, provide a kick to a home BBQ or enhance any dish requiring a lively flavor boost.
Ingredients: honey, chilli. All ingredients certified organic.
Size: 75g / 2.6oz
Nutritional values per 100g (3.5 oz): energy 1,272 kJ (304 kcal), fat 0g, of which saturated fat 0g, carbohydrates 82,4g, sugars 82,12g, protein 0,3g, sodium 4mg.